Allworx VoIP Solutions
Finally - VoIP performance and features that SMBs can easily afford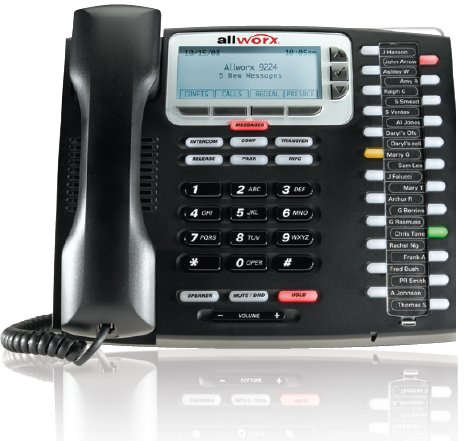 As a small business, you need every advantage you can get to compete against larger companies with more resources. Micro Doctor is proud to provide our clients with a cost-effective, enterprise-class solution that is easy to use and manage.
Through our partnership with Allworx, we're able to offer their comprehensive and customizable VoIP solutions that give small and medium businesses "Communications without Compromise." With Micro Doctor and Allworx, SMBs like yours can finally enjoy the same technology as larger enterprises, at a price you can afford.
Micro Doctor can provide and install a VoIP system that is:
Affordable - low cost with no extra set-up, installation, or maintenance fees
Easy to use - including an intuitive, user-friendly interface
Reliable - your hosted system is monitored and maintained 24/7
Mobile - calls can be taken in other locations, via laptop or forwarded to a mobile phone
Let Micro Doctor show you how VoIP can save you 50% or more on you phone bill, while staying more connected, sounding more professional and enjoying more features than standard phone lines can offer. All at a price you can afford! Our simple set-up process will have you making and receiving VoIP calls in minutes.
See how easy a VoIP phone system can be.
Get in touch to find out more about our Telephony Services