December 12th, 2014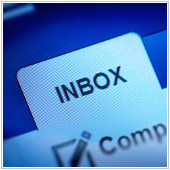 Email is now the most essential form of communication in business. Over the years, email has become much more informal than when it was first introduced. Sure, this makes it feel more natural, but there can be times when this casual style leads to misunderstanding, and in turn this can lead to lost productivity. There is, however, one effective way you can structure important emails to avoid this, and that's by using PAR.
Better email structure for small businesses
In order for your emails to be clearer and to get the overall message across easily, you might want to implement a PAR structure. This three part framework has been used by many business owners and managers to improve overall communications, and consists of:
Problem
At the very top of the email, below the salutation, provide a brief yet clear overview of the problem which is the subject of the email or the reason you are making contact. When writing this overview don't assume anything, including shared knowledge or agreements, unless you have discussed these with all recipients beforehand. The key here is that you are looking to be able to summarize the main issue.
Read more.