August 22nd, 2014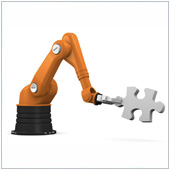 The world is becoming increasingly connected, especially when you look at all the different apps on your device and computer. The problem for some though is that all these apps simply aren't connected enough, and it takes time to share information across devices or services. One tool that may help, while also helping increase productivity is If This Then That (IFTTT).
What is If This Then That?
IFTTT is a Web and mobile app that was developed to connect different Web apps like Google Apps, DropBox, Facebook, Instagram, etc, together into one general system. In general, the service runs on conditional statements - or recipes - that fit the IFTTT statement.
Read more.