September 17th, 2014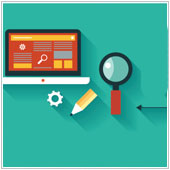 There is a good chance that your business is constantly looking for new clients. One of the most effective ways in which you can enhance your customers base is to have a strong Internet presence. It used to be that a website was enough, but now you need to have a full and active online presence. One of the best ways to achieve this is via content marketing. The challenge then is ensuring your efforts are successful.
What are the benefits of content marketing?
Before looking into ways you can implement content marketing that works, it is a good idea to look at the benefits of this type of marketing for businesses. One of the biggest pluses is that it boosts online engagement between you and your customers. If a customer sees that you are producing quality content that appeals to them, they will be more likely to interact and consider you when they need your products or services.
Read more.