July 4th, 2014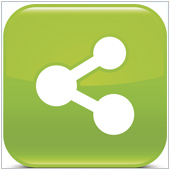 In part one of our two part article on increasing the shareability of blog content you create, published last month, we revealed five tips. From creating longer content, to playing on specific emotions, and including images, we highlighted ways in which you can potentially increase the shareability of your content. In this article, we take a look at five more tips.
6. Lists of 10 items are great
One of the most popular forms of blog article written these days is the list article. These articles usually cover three to more than 20 items or tips related to one central topic. Articles of this type are popular because they are not only quick to write, but are also quick to digest as they can be broken up into easy-to-read sections - perfect for those who scan articles on their mobile devices.
Read more.